International Exchange
[Notice] Kyoto University Press Tour: The World-class Primate Research Institute of Kyoto University (Nov. 2017)
Kyoto University Press Tour:
The World-class Primate Research Institute of Kyoto University
<Wednesday, November 29, 2017>
—To apply for the tour, please use the form at the top right—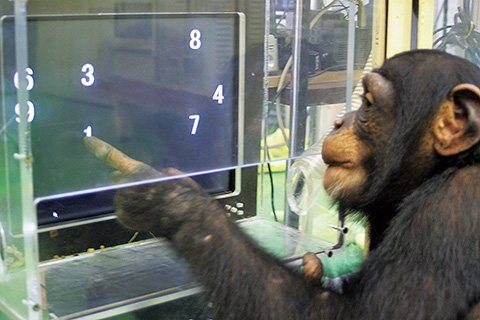 Among the countries referred to as developed nations, Japan is the only one to have wild monkeys living in it. This fact has led to Japan being a world leader in primate research. Central to this is the Primate Research Institute of Kyoto University (located in Inuyama, Aichi), the only comprehensive research center for primatology in Japan.
To celebrate the 50th anniversary of the founding of the Primate Research Institute, Kyoto University will be holding a press tour to the institute on November 29, 2017. In addition to interviewing Professor Tetsuro Matsuzawa, known for his research with Ai, a "genius chimpanzee," there will also be the opportunity to see an experiment on chimpanzee's cognitive capabilities. The tour will also learn about cutting-edge research showing the evolution of humans through changes in how simians taste, and the nature of humanity based on the biology and activities of chimpanzees and bonobos, the apes closest to humans.
---
<Tour Details>
1.Primate Research Institute of Kyoto University
https://www.pri.kyoto-u.ac.jp/index-j.html

The Primate Research Institute (PRI) was established in 1967 to serve as a center for primate research in Japan. Researchers from fields including ecology, neurology, paleontology, and psychology take a comprehensive, academic approach to consider the question "What are humans?" through the lens of primates, examining primate DNA, the behavior of individual primates, and primate social structure. With science continuing to become more and more specialized, the PRI is a rare example of a comprehensive biology research center.
The PRI is currently home to about 1200 primates of 13 species. The chimpanzee living space includes two large, 16-meter-tall cages as well as an outdoor area with a stream, trees, and a 15-meter-tall three-dimensional climbing structure made of girders, ropes, and logs. The chimps can move freely between the three areas, and this setup allows them to engage in the same activities they would in the wild.
Dr. Takakazu Yumoto, Director of the PRI, will give an overview of the institute, which has been a world leader in unique research in the field of primatology.
---
2.Dr. Tetsuro Matsuzawa, Distinguished Professor,
Kyoto University Institute for Advanced Study (Comparative Cognitive Science)
-Searching for the answer to "What makes a human?" through research into the activities and cognition of chimpanzees
Prof. Matsuzawa, through research on the intelligence of chimps including the "genius chimpanzee" Ai and her son Ayumu, is comparing the cognitive capabilities of chimps and humans, and examining the evolution of humans' minds and behavior.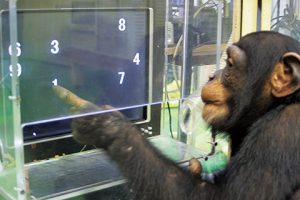 In 1985, Prof. Matsuzawa released a paper describing research with Ai that showed chimpanzees could understand numbers, shocking the world. In November this year, he released a paper based on an experiment with chimpanzee pairs taking turns in a task to put numbers in order, showing that chimps can observe the situation of a partner and cooperate to solve tasks.
The tour will hear from Prof. Matsuzawa about the differences between human and chimpanzee minds that he has learned over 40 years of research. He will also show the tour the outside living space, and an experiment demonstrating chimps have superior instantaneous memory to humans.
---
3.Dr. Takeshi Furuichi, Professor (Ecology)
-The nature of humanity as seen through research into two contrasting types of apes
Africa, the cradle of humanity, is home to bonobos and chimpanzees, the apes that are closest to humans. After the common ancestor of chimpanzees and bonobos diverged from that of humans, its lineage split into that of chimpanzees and bonobos.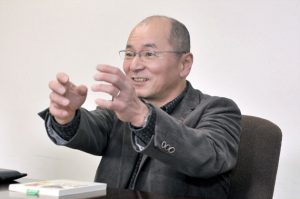 Prof. Furuichi's research has shown that chimpanzees build aggressive societies led by males, in which power struggles within the group can escalate to killing, whereas bonobo societies are comparatively peaceful with females leading the group.
Humans, who share a common ancestor with bonobos and chimps, can be considered as sharing elements with both. Prof. Furuichi will discuss the similarities and differences between the societies and behavior of chimpanzees and bonobos, and the hints that might be found within for the future of human society on Earth as competition continues to grow in the future.
---
4.Dr. Hiroo Imai, Associate Professor (Molecular Biology)
-Investigating the evolution of primates with experiments at the molecular and behavior level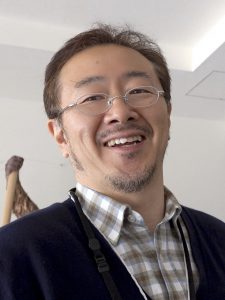 The reason animals are able to taste bitterness is as a defense mechanism against poisons, such as those in plants. However, Assoc. Prof. Imai's research has shown that of the Japanese macaques distributed throughout the country, the genes for tasting bitterness of those in the southwest of the Kii Peninsula (Wakayama Prefecture) have mutated, so they do not taste bitterness when eating citrus fruits. Citrus fruits such as tachibana have grown naturally in the Kii Peninsula for approximately 3,000 years. It can be surmised that the macaques living in this area lost their bitter taste receptors in order to adapt to the environment, and this research could help shed light on the process of evolution for humans and other animals.
Research has also shown the Japanese macaques have a higher sensitivity to tasting sweetness from maltose than humans do. Maltose is made when digestive enzymes break down starches. The leaves and grains Japanese macaques often eat have high amounts of starch in them, and likely taste sweet to the macaques, stimulating their appetite.
Assoc. Prof. Imai will speak about primates' ability to taste sweet and bitter as demonstrated through molecular and behavioral experiments, how it relates to their food environment, and what it could tell us about individual and regional variations in humans' sense of taste. The tour will also have the opportunity to see his laboratory.
---
<Tour Itinerary>
1. Itinerary: Wednesday, November 29, 2017
Time

Activity

6:40

Meet at Tokyo Station

06:50-08:34

Depart from Tokyo Station by JR Shinkansen Nozomi 9 (Tokyo→Nagoya)

08:58-09:37

Meitetsu Line (Meitetsu Nagoya→Inuyama)

09:40

Move by Taxi(Inuyama→PRI)

09:50

Arrive at PRI

10:00-10:30

Dr. Takakazu Yumoto, PRI Director

10:30-12:30

Dr. Tetsuro Matsuzawa, Distinguished Professor, Kyoto University Institute for Advanced Study

Chimp outdoor living space, cognitive capability tests

12:30-13:30

Lunch

13:30-14:45

Dr. Takeshi Furuichi, Professor

14:45-16:00

Dr. Hiroo Imai, Associate Professor

16:10

Move by Taxi(PRI→Inuyama)

16:37-17:02

Meitetsu Line (Inuyama→Meitetsu Nagoya)

17:22-19:03

Depart from Nagoya Station by JR Shinkansen Nozomi 176 (Nagoya→Tokyo)
*The above schedule is subject to change.
2.Qualification: Bearer of Gaimusho Press Registration Card
3.Cost: 5,000 yen per person (including transportation and lunch)
*The FPCJ will inform participants of methods for payment, etc. at a later date
*Cancellation fees:
-Cancellations up to 3:00 PM on Tuesday, Nov. 28: 2,500 yen (half)
-Later cancellations: 5,000 yen (full amount)
4.Participants: Limited to 10 applicants.
(Only one reporter and one photographer from each company, or two participants from each TV team.) 
*If the number of applicants exceeds 10, an upper limit may be set on the number of participants from each country/region.
5.FPCJ contacts: Mr. Sugawara, Ms. Ishida
Tel: 03-3501-3405, E-mail: ma@fpcjpn.or.jp
6.Notes:
– This press tour is sponsored by Kyoto University, with planning cooperation by the FPCJ.
– This press tour will require participants to bear part of the cost, but is not a profit-making venture.
– Kyoto University and the FPCJ will not be liable for any inconvenience, trouble or accidents that might occur during the tour.
– There may be some restrictions on photographing and filming at the tour sites. Please follow the instructions of the staff in charge.
*The copyright for the photos of PRI on this page is owned by PRI.